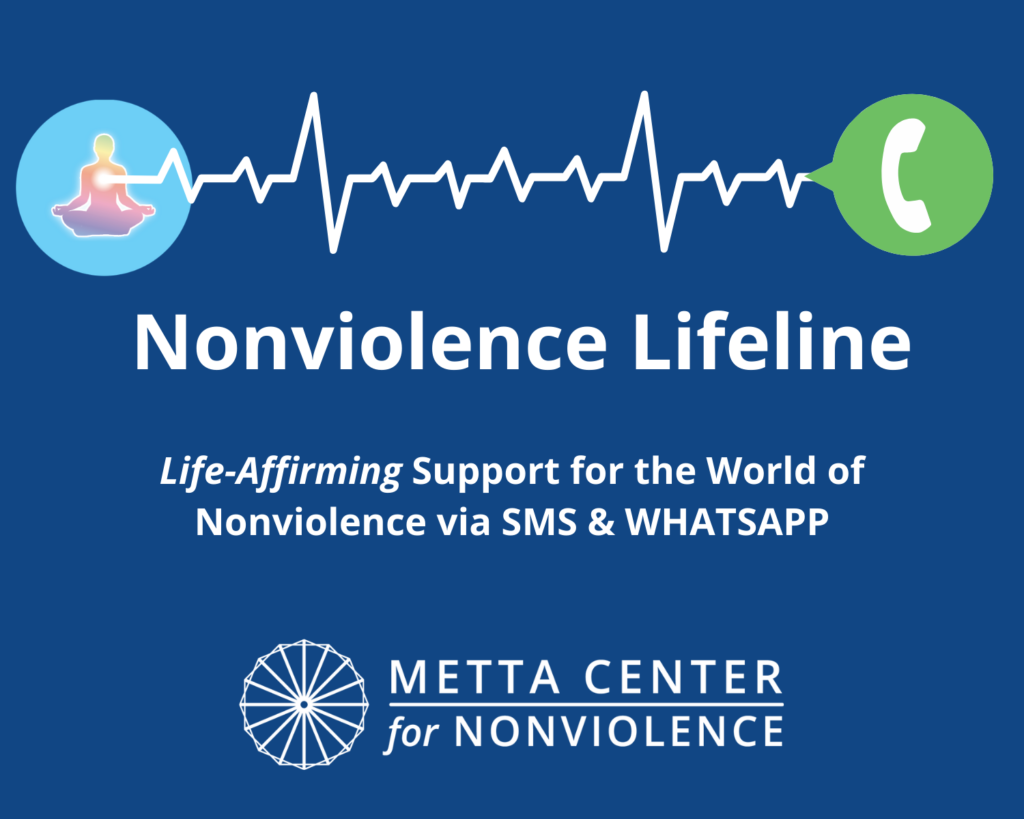 A Daily (or so) text or SMS with a short inspiration, resource, news item, info, fact, new finding, and more (!) about nonviolence. There are two ways you can sign up:
1. Join our WhatsApp Group at this link.
2. From your US/Canada/Puerto Rico cell number, text: Nonviolence to (888)-505-1025 and be added right away.
Note: When you use this method of texting the word to this number, you are agreeing to receive SMS messages from the Metta Center for Nonviolence for promotional purposes (we have to put that, it's not 'promotional' but movement building and educational…) and message/data rates may apply. You may receive up to 31 texts a month (1x/day), and to unsubscribe, you just text STOP to that number anytime.
This Nonviolence Lifeline is a service of the Metta Center for Nonviolence.