How Hollaback! is Creating a Culture of Community Accountability and Mutual Respect: An Interview with Emily May.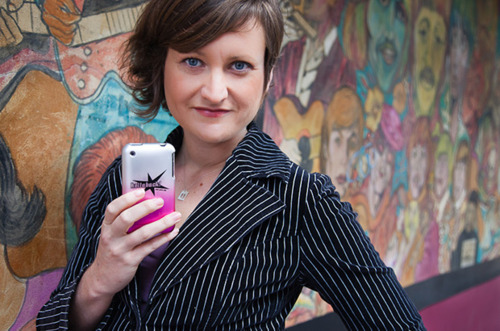 In the two weeks immediately following the Georgia attack that killed 8 people, 6 of them Asian women, over 40,000 people signed up for trainings in bystander intervention with an incredible organization called Hollaback! They're really leaders in the world of bystander intervention as a tool to end harassment, teaching a framework known as the "Five Ds" (Distract, Delegate, Document, Delay, and Direct) which many groups who do similar work borrow from them.
According to Emily May, Hollaback!'s Co-Founder and Executive Director,
"It's something that all of us can do to take care of each other when harassment happens that slowly but surely chips away at the institutions that underlie it – the institutions of racism and sexism and homophobia that allow it to proliferate to the extent to which it has." She adds, however, that bystander intervention is only one piece of the solution, noting that we have to also turn to restorative and transformative justice, and "solutions we haven't even imagined yet."
I had the opportunity to speak with May from her Brooklyn office for Nonviolence Radio about showing up for community, the 5 Ds, why they don't recommend calling the police, the power of sharing our stories (they have an App for that!), and the importance of 'resourcing' organizations like Hollaback!.
Read the transcript at Waging Nonviolence.
Podcast: Play in new window | Download
Subscribe: RSS