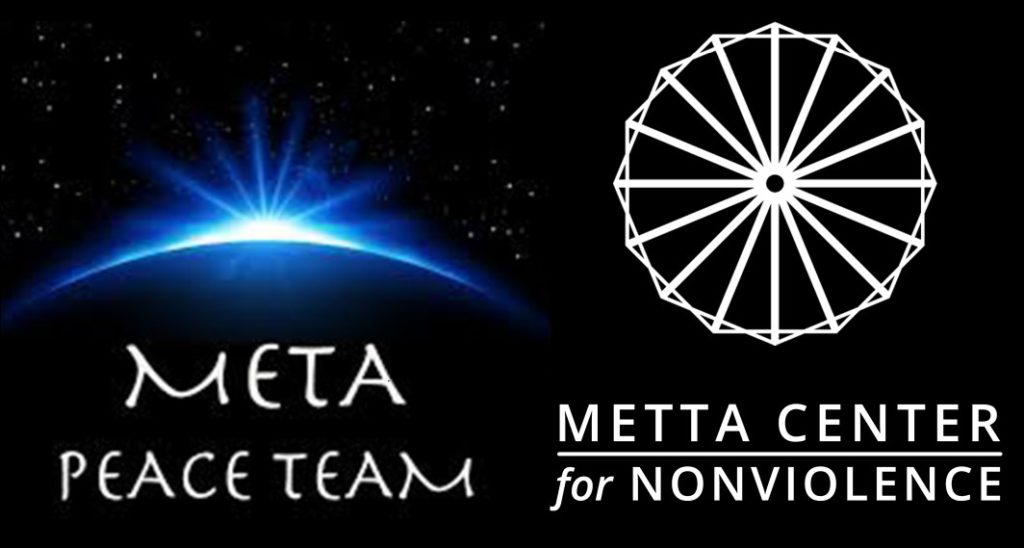 The Metta Center for Nonviolence is teaming up with Meta Peace Team for a monthly one-hour nonviolence skills practice sessions in 2021 with skills ranging across the spectrum of nonviolent intervention and personal nonviolent development.
Meta Peace Team has trained and placed violence de-escalation peace teams locally, nationally, and internationally for over 25 years, and teaches these skills to anyone interested: They're just as important in our own day-to-day lives! Their mission is to build a just and sustainable world through active nonviolence.
The session will begin with a short inspirational reading, a skill review, and then participants will have a chance to practice together.
You must register ahead of time and be available with video on Zoom for the sessions. (See below)
This project is part of the Third Harmony Project and the Meta Peace Team "hub" project.
We will resume meetings soon!