Gandhi for Beginners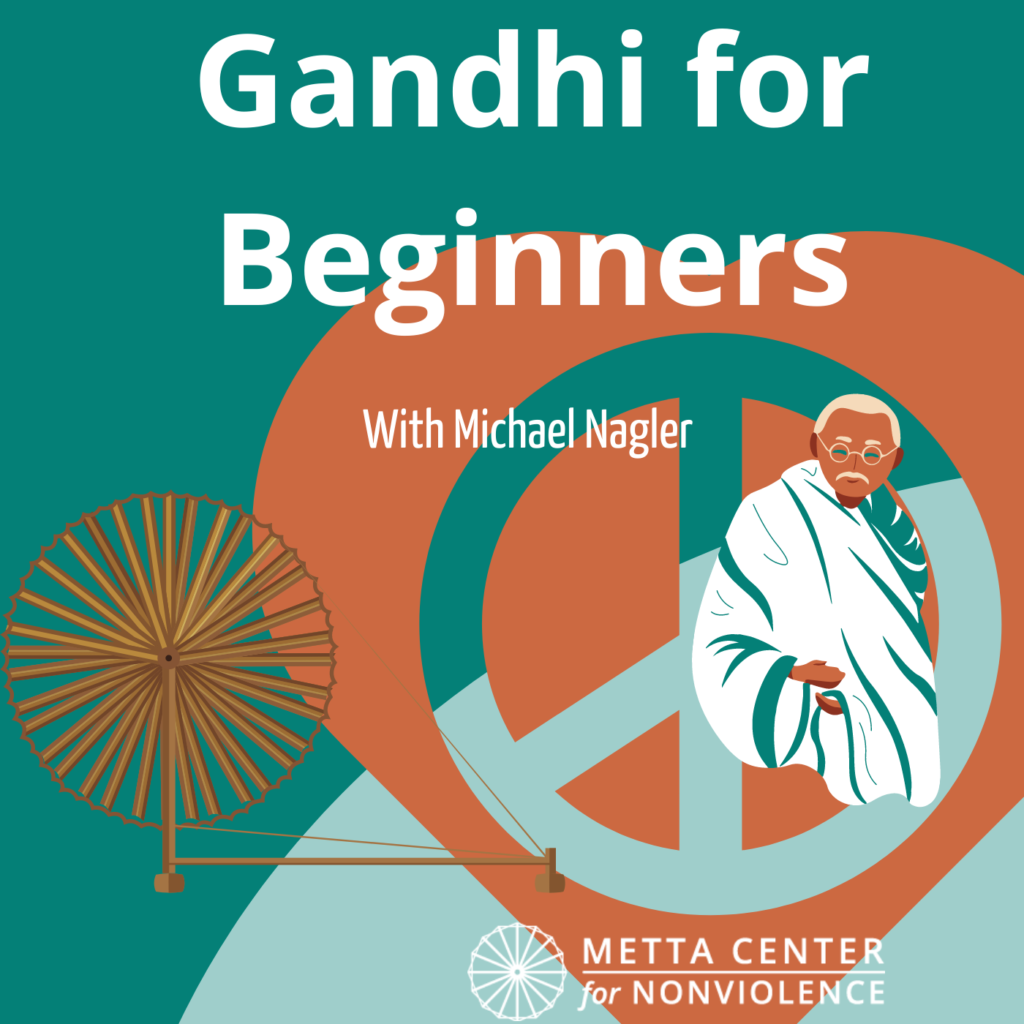 The following talks with Professor Michael Nagler are an offering to supplement your learning from our other materials, including Gandhi Searches for Truth. For a Daily Thought inspired by Gandhi, visit this page. If you have any questions about any of the materials, please don't hesitate to contact us.
---
1. I do dimly perceive…
2. Are we waiting on another Gandhi?
3. Who was Gandhi? (on his spirituality)
4. on Satyagraha: an in-depth introduction
5. On Truth
---
6. What is Ahimsa?
7. What is an "ashram" and what significance did ashrams bear on Gandhis's work?
8. Power from within: Bramacharya and its meaning
9. "We must never lose our faith in humanity."
10. Inner Strength: Cultivating Fearlessness
---
11. Gandhi as a Leader
12. Comments on Attenborough's film, Gandhi
13. What was Gandhi really able to accomplish?
14. On Gandhi's relationship with his family
15. What is Karma Yoga?
---
16. Gandhi's Birthday and the international day of Nonviolence
17. Who Inspired Gandhi?
18. What is Swaraj?
19. Hind Swaraj
20. What is a Shanti Sena?
---
21. Gandhi and the New Paradigm
23. Gandhi and the Economy
24. Gandhi and Fasting