"The political domination of England is bad enough. The cultural is infinitely worse.… When the cultural domination is complete the political will defy resistance." ~ Gandhi, Young India, July 9, 1925
Recently Thomas Friedman wrote that the (disastrous) result of the 2016 presidential election in the US "has much less to do with trade or income gaps and much more to do with culture and many Americans' feeling of 'homelessness'" (italics added). Our mass-media culture degrades our grip on truth and in many ways renders us vulnerable to demagoguery and the temptation to scapegoat. With the last point about "homelessness," Friedman points to what we at the Metta Center have been considering the core of our present cultural message and the leverage point at which we can change it, namely its "story" of the human being as a material, separate entity acted on by random forces; how can we feel at home in a universe like that, which denies the core of our consciousness being? Our task is both harder and easier than Gandhi's inasmuch as there are no "English" out there dominating us (as scapegoat logic tempts many to believe); we are doing it to ourselves. In any case, we must change the story in order to make any headway regaining our freedom.
Thanks for sharing a comment below.
---
About Daily Metta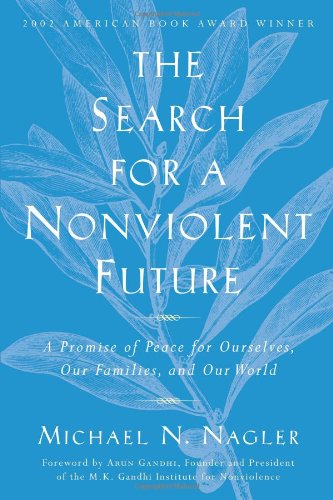 Stephanie Van Hook, the Metta Center's executive director, launched Daily Metta in 2015 as a way to share Gandhi's spiritual wisdom and experiments with nonviolence.
Our 2016 Daily Metta continues with Gandhi on weekdays. On weekends, we share videos that complement Michael Nagler's award-winning book, The Search for a Nonviolent Future: A Promise of Peace for Ourselves, Our Families, and Our World. To help readers engage with the book more deeply, the Metta Center offers a free PDF study guide.
Get Daily Metta by email: Subscribe